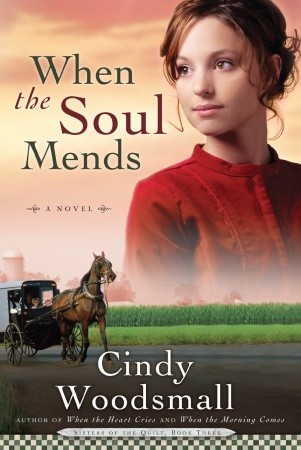 When the Soul Mends by Cindy Woodsmall

My rating: 5 of 5 stars
★: Didn't Like it
★★: It was Ok
★★★: Liked it
★★★★: Really liked it
★★★★★: It was amazing

Suggested Age: 18+
Genre:Amish Fiction, Christian Fiction
This book is the beautiful conclusion to the heart-touching,
Sisters of the Quilt Trilogy
.
I wish that I could put into words how much this series means to me. I'm sitting here trying to type this review and my heart wants to pour out all the wisdom that I learned from Hannah and yet my mind can't form a sentence that does it justice. This is one of the best Amish Fiction stories you will ever read. You will cry, you will laugh, then you will cry some more.
Hannah's story can be difficult to read in places. She has suffered things that no woman should ever have to suffer. Nevertheless…she finds peace in the Lord Jesus and she becomes this beautifully strong and vibrant woman who doesn't let her past determine her future.
Beautifully written and very touching, this is a series that I will read again.