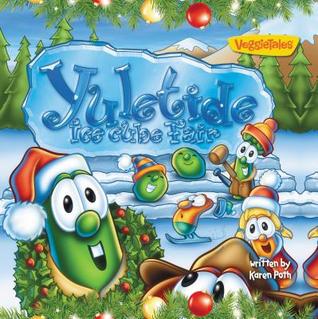 Yuletide Ice Cube Fair by Zondervan Publishing

My rating: 4 of 5 stars


★: Didn't Like it
★★: It was Ok
★★★: Liked it
★★★★: Really liked it
★★★★★: It was amazing


Suggested Age:all ages Genre:Christmas, Children's Fiction
This is a super cute children's story with colorful illustrations that will spark the interest of children and press the true meaning of Christmas.
Mayor Bob is holding an ice carving contest and all the veggies are competing.
Each veggie is asked to carve what Christmas means to them.
Some of them choose to carve elaborate Christmas dinners, elves, trees or gifts but Junior carves the smallest but most meaningful ice sculpture of them all.
This book will remind children that Christ is the reason we celebrate and that He is the most important part of our Holiday season.
View all my reviews
|
Amazon|CBD|Barnes&Noble
Disclosure of Material Connection: I received this book free from the publisher through the BookLook Bloggers <
http://booklookbloggers.com
> book review bloggers program. I was not required to write a positive review. The opinions I have expressed are my own. I am disclosing this in accordance with the Federal Trade Commission's 16 CFR, Part 255 <
http://www.access.gpo.gov/nara/cfr/waisidx_03/16cfr255_03.html
> : "Guides Concerning the Use of Endorsements and Testimonials in Advertising."